Audit
Conduct audits according to VDA 6.3
You would like to identify unused potentials, continuously improve your processes, and achieve goals more efficiently as well as quality-assured? Then we recommend that you carry out an audit in your company or at your suppliers.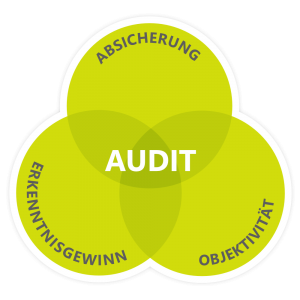 Learn in our practical course about the process audit procedure according to VDA 6.3 – a quality standard tool of the German automotive industry. The internal or external audit enables you to determine the process capability for selected products and their processes. An audit can also be used to assess the risk potential due to malfunctions, failure or non-fulfillment of requirements. Conduct independent process audits in your series production and at your suppliers. Prepare yourself for the high-quality demands of the automotive industry.

Contents
What is the purpose of VDA 6.3?
What distinguishes VDA 6.3 from other quality management systems?
What are the core topics of VDA 6.3?
Practical introduction to all 7 process elements based on a continuous case study
Our goal – your benefit
Compact introduction to the understanding of VDA 6.3
Qualification of your employees to perform a process audit according to VDA 6.3
Each practical course is individually adapted to your wishes
You can book this training with us as a face-to-face event or as an online event.
You can also use our expertise to actively conduct a VDA 6.3 audit:
We determine your audit needs and support you in program planning
We agree the audit assignment with you and determine the objectives of the audit
We determine the audit team, sift through your information, set priorities and create the questionnaire
We initiate a kick-off meeting and conduct an on-site visit
We evaluate the questionnaire and make an overall assessment
We prepare an audit report and discuss our findings in a final meeting
We support you in creating an appropriate action plan
Are you interested in training or in conducting an audit? Then contact us!