Supply Chain Management in the crisis
Keep the production running.
---
Shutdowns in the supply chain, depleted inventories, production downtime and quality problems – there are many triggers for crisis management of urgent need
Our experienced consultants will help you actively and pragmatically in crisis management and supply chain security
The Drescher Consulting approach offers an interdisciplinary and systematic approach for evaluating, planning, implementing and controlling your supply chain
---
What we offer:

---
We ensure the successful design of the ramp-up on time..

---
We screen and stabilize your suppliers and supply chain.

---
We take active control of the situation – with the help of the Supply Chain Task Force.

---
We establish a continuous monitoring and improvement of the measures.
Your added value: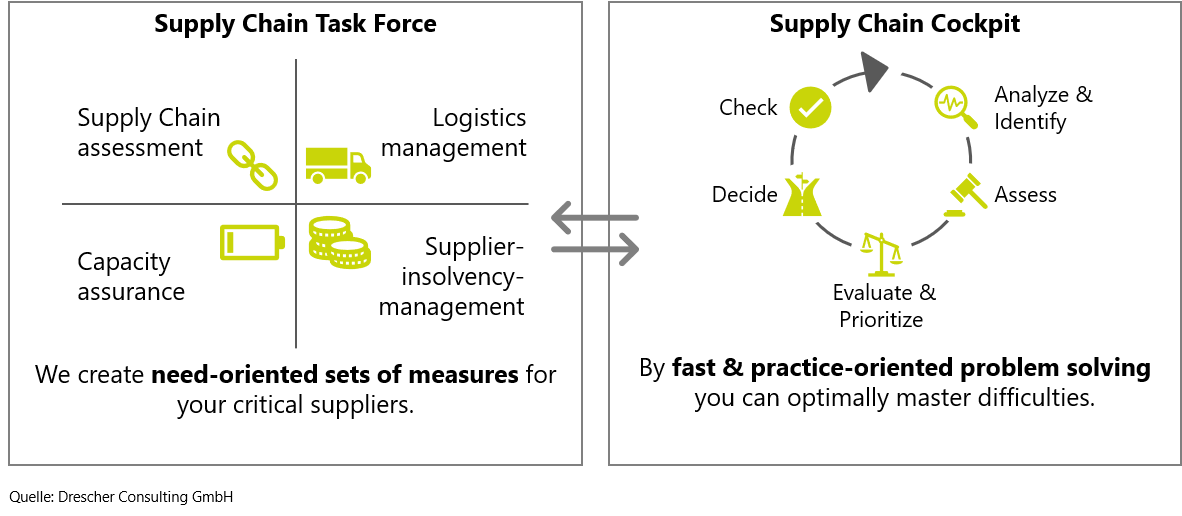 We create needs-oriented measures for your critical suppliers. A fast and practice-oriented problem handling will help you to deal with difficulties in the best way possible.